Consequences
Progress: 21 %
5 stars for the one and only
**HOT/SEXY Mr.Blackstone**
"I want my cock in you all night long."
This is the continued love story of Ethan and Brynne. It picks right up where "NAKED" ended. "ALL IN" is told in Ethan's POV, and he is just PERFECT and AMAZING. Ethan has some secrets in his past, that have not been revealed and we are just now seeing the whole truth about poor Brynne's past. I love this book series and can't wait to see how this story unfolds in Part 3.... "EYES WIDE OPEN"

"She is
real
and
perfect
and
mine."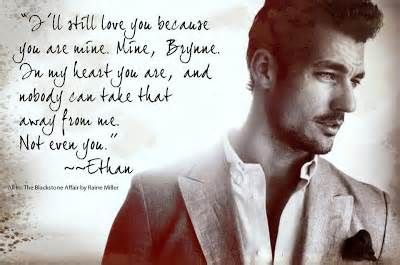 "Nothing but her will ever be enough.
"
"Your honesty and bluntness is one of the things I love about you, Ethan."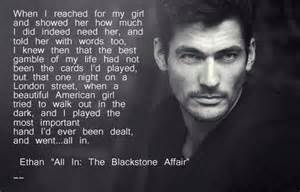 "I'm not going anywhere, Brynne. You're stuck with me and you better get used to it."
"You're not meant to be alone. "You're meant to be with me."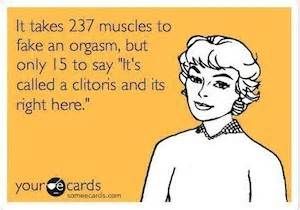 "Choose me, Choose us."
"Eyes on me, baby."
All along it was a fever
A cold sweat hot-headed believer
I threw my hands in the air I said show me something
He said, if you dare come a little closer

Round and around and around and around we go
Ohhh now tell me now tell me now tell me now you know

Not really sure how to feel about it
Something in the way you move
Makes me feel like I can't live without you
It takes me all the way
I want you to stay

It's not much of a life you're living
It's not just something you take, it's given
Round and around and around and around we go
Ohhh now tell me now tell me now tell me now you know

Not really sure how to feel about it
Something in the way you move
Makes me feel like I can't live without you
It takes me all the way
I want you to stay

Ohhh the reason I hold on
Ohhh cause I need this hole gone
Funny you're the broken one but i'm the only one who needed saving
Cause when you never see the lights it's hard to know which one of us is caving

Not really sure how to feel about it
Something in the way you move
Makes me feel like I can't live without you
It takes me all the way
I want you to stay, stay
I want you to stay, ohhh
**BR with MD & TJ :)**