5 Gi-Normous stars for Mr. Gorgeous.... SHEA
"That's NOT what drew me to YOU, it was your EYES...…and your ASS."

"He has that SEXY smirk on his FACE, the one that made HER girlie parts SCREAM."
============================================
This is the FIRST book in the Assassins series. I didn't realize that until after i read the THIRD book. Ooops no big deal..hahaha!! This is the story of SHEA and ELLI. Shea is a professional hockey player for the Nashville Assassins. He is AMAZING, GORGEOUS, PERFECT, HOT, SWEET, CARING, and just AWESOME!!! He meets Elli one day while she's taking shots of the team...YES she's a photographer and he falls head over heels for her. Elli is hot for him too, BUT she is very insecure and thinks she's FAT. (she's not by the way) She drove me f*king crazy 50% of the book with her "weight issues" and "i don't know why Shea likes me"? THANK YOU GOD, for Shea.....he was a saint and Elli finally pulled her head out of her a$$ near the end...and there was a HEA. woo hoo! (clapping hands) I loved this whole series and I have to say, Shea is #1... and he has pushed Lucas into the #2 spot...LOL! So if you're a fan of hockey like me, then you will LOVE this book series!
Kudos Toni Aleo...looking forward to Blue Lines :))
============================================
SHEA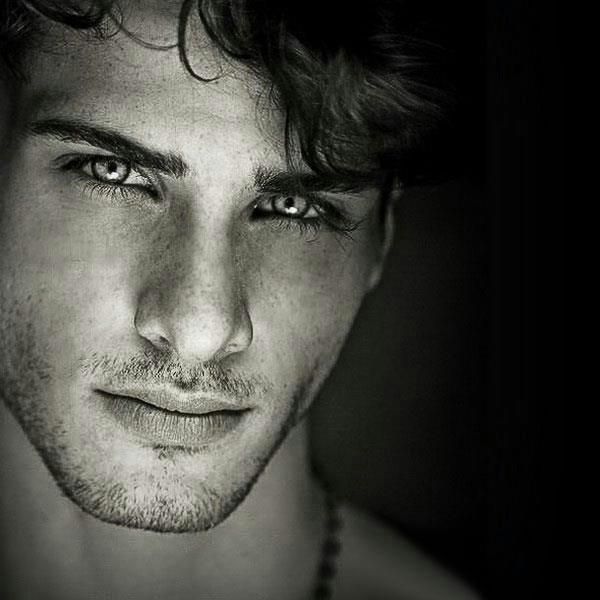 "He was so stinking GORGEOUS. He had the MOST spectacular blue EYES she'd ever SEEN.
ELLI
"She had EYES that took his breath AWAY when he looked INTO them, something THAT had never happened to him before."
**
This is for you Elli and just give it up...you can't resist SHEA ADLER.....HELL to the NO :)))
**
Girl let me love you
And I will love you
Until you learn to love yourself
Girl let me love you
And all your trouble
Don't be afraid, girl let me help
Girl let me love you
And I will love you
Until you learn to love yourself
Girl let me love you
A heart of numbness, gets brought to life
I'll take you there

Girl let me love you
Girl let me love you baby, oh
Girl let me love yo
Girl let me love you baby
Girl let me love you
Let me love you, let me love you, oh

I can see the pain behind your eyes
It's been there for quite a while
I just wanna be the one to remind what it is to smile
I would like to show you what true love can really do

Girl let me love you
And I will love you
Until you learn to love yourself
Girl let me love you
And all your trouble
Don't be afraid, girl let me help
Girl let me love you
And I will love you
Until you learn to love yourself
Girl let me love you
A heart of numbness, gets brought to life
I'll take you there

Girl let me love you baby
Girl let me love you
Let me love you, let me love you baby
Girl let me love you
Girl let me love you baby
Girl let me love you
Let me love you, girl let me love you baby

For every heart that beats
For every heart that beats
For every heart that beats, heart that beats...

Girl let me love you
And I will love you
Until you learn to love yourself
Girl let me love you
And all your trouble
Don't be afraid, girl let me help
Girl let me love you
And I will love you
Until you learn to love yourself
Girl let me love you
A heart of numbness, gets brought to life
I'll take you there

Girl let me love you
Let me love you baby, love you baby
Girl let me love you
Let me love you baby, love you baby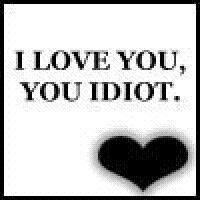 <><><><><><><><><><><><><><><><><><><><><><>
"I was trying to get over you! And it didn't work. I was meant to walk on this earth with only you, I was meant to give only you every piece of me. I don't want anyone but you. I love you."

"I think you are beautiful," he kissed her again, before pulling back to look deep in her eyes, "I love every imperfection on you, because they make you perfect, Elli." He kissed her nose as her eyes went wide, and tears rushed to her eyes. "You're perfect to me."
<><><><><><><><><><><><><><><><><><><><><><>
Oh, her eyes, her eyes, make the stars look like they're not shining
Her hair, her hair, falls perfectly without her trying
She's so beautiful, and I tell her every day

Yeah, I know, I know, when I compliment her she won't believe me
And it's so, it's so, sad to think that she don't see what I see
But every time she asks me do I look ok, I say

When I see your face, there's not a thing that I would change
Cause you're amazing, just the way you are
And when you smile, the whole world stops and stares for a while
Because girl you're amazing, just the way you are(yeah)

Her lips, her lips, I could kiss them all day if she let me
Her laugh, her laugh, she hates but I think it's so sexy
She's so beautiful, and I tell her every day

Oh, you know, you know, you know, I'd never ask you to change
If perfect's what you're searching for then just stay the same
So, don't even bother asking if you look ok
You know I'll say

When I see your face, there's not a thing that I would change
Cause you're amazing, just the way you are
And when you smile, the whole world stops and stares for a while
Because girl you're amazing, just the way you are
The way you are, the way you are
Girl you're amazing, just the way you are

When I see your face, there's not a thing that I would change
Cause you're amazing, just the way you are
And when you smile, the whole world stops and stares for a while
Cause girl you're amazing, just the way you are. Yeah
"Don't ever leave me again. Love only me, for the rest of our lives. Move into our house, make love to me every night, and make babies with me, Elli. Please, because being with you made me a better man, and I could never love anyone the way I love you. So please, marry me."