Consequences
Progress: 21 %
5 stars for Zsadist and "IT"

This is the third book in the Black Dagger Brotherhood series. It's about Zsadist and Bella. Zsadist is the tortured, broken, scarred twin of Phury. He thinks he is ugly, and not worthy, until he meets beautiful Bella. Bella sees past his facade and wants to be with him. It takes a while, but Z finally softens...during the NEEDING period. HOLY HOTNESS is all i have to say....that was SIZZLING. I really really enjoyed this one and love Zsadist. You feel me??
So if you haven't read this series yet...i highly recommend it!
"I'm not broken, I'm ruined. Do you understand the difference? With broken maybe you can fix things. Ruined? All you can do is wait to bury me."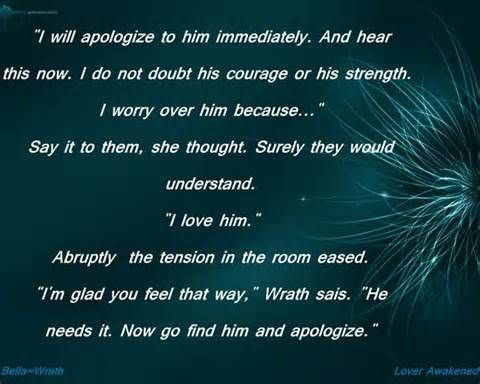 BELLA
"She is more beautiful than I have words for. And last night, I was blessed beyond measure to serve her."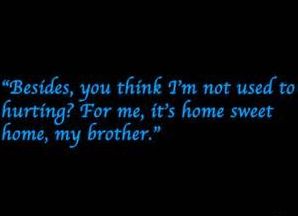 "As she shuffled back, he glanced down at the tent between his legs. Christ, that goddamn thing in there was huge; he looked like he had another arm in his pants."


"When I lie this close to you, when I smell your scent, when I hear your voice, I know everything that matters."
She looked down the length of him.
"You are the male I want to mate with. That's who you are."
"Good? No, that didn't go far enough. She'd made him feel… alive. Awakened."
All along it was a fever
A cold sweat hot headed believer
I threw my hands in the air said show me something
He said if you dare come a little closer
Round and around and around and around we go
Oh now tell me now, tell me now tell me now, you know

Not really sure how to feel about it
Something in the way you move
Makes me feel like I can't live without you
And it take me out the way
I want you to stay

It's not much of a life you're living
It's not just something you take it's given
Round and around and around and around we go
Oh now tell me now, tell me now tell me now, you know

Not really sure how to feel about it
Something in the way you move
Makes me feel like I can't live without you
And it take me out the way
I want you to stay

The reason I hold on
Cause I need this hole gone
Funny you're the broken one
But I'm the only one who needed saving
Cause when you never see the light
It's hard to know which one of is caving

Not really sure how to feel about it
Something in the way you move
Makes me feel like I can't live without you
And it take me out the way
I want you to stay
I want you to stay
**BR with the Pinks**