Consequences
Progress: 21 %
4.5 I want to LICK David starsTHANK GOD for Tequila....just saying
Evelyn Thomas' plans for CELEBRATING her 21st birthday in Las Vegas were Big. HUGE. But she sure as HELL never meant to wake up on the bathroom floor with a HANGOVER to rival the black plague, a VERY attractive, half naked TATTOOED man, and a diamond on her finger large enough to scare King Kong. Now if she could just REMEMBER how it all HAPPPENED??? All i'm going to say is who the hell cares why you're married to David??? You are married to DAVID FREAKING FERRIS!! End of story..need i say more? Oh yes..... he is HOT, SWEET, AMAZING, PERFECT, RICH, and PLAYS GUITAR in his band Stage Dive = YUM-OLA!!! I really really liked this book! If you love the rockstar and romance, then what are you waiting for? Go READ this :)
He wore just a pair of jeans, THOSE jeans....he wore them well. They sat invitingly low on his HIPS and fit in all the right ways.

My brain stuttered and I STARED at his mouth. He has the MOST beautiful mouth, with full lips THAT pulled up slightly at the edges. Stunning.

His mouth MOVED over my jaw and down my neck, lighting ME up from inside. He BIT and LICKED, finding sensitive spots below MY ear and in the crook of MY neck. Places I hadn't known I HAD. The man had MAGIC. He knew THINGS I didn't. Where he's learned HIS tricks didn't matter. NOT right then.
And more David...Mmm mmm good!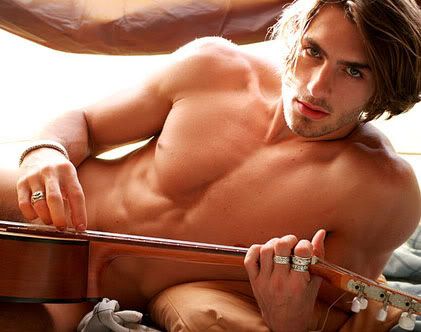 I thought I COULD let you go
I thought that YOU could leave and know
The time WE took would fade
But I'm colder THAN the bed where we lay
You let go if you like, I'll HOLD on
Say no all you want, I'm NOT done
Baby I PROMISE you
Did you THINK I'd let you go?
That's NEVER happening and now you know
Take YOUR time, I'll wait
REGRETTING every last thing I said
But I MARRIED you, Evelyn, because you made sense to me. We MAKE sense. We're a whole lot BETTER together than apart.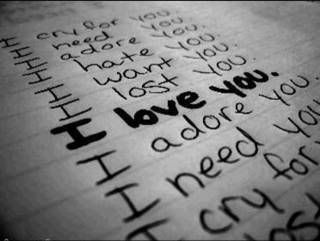 *BR with the Pinks :D