5 stars for Mr. Unreasonable, Neurotic JESSE"He's so handsome. I whisper." "This man stops me breathing when he touches me and fucks me until I'm delirious."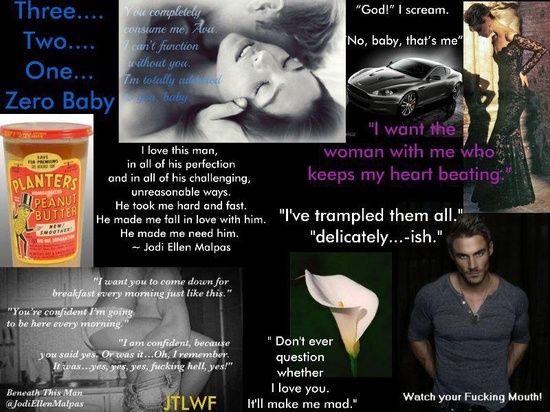 This is the third book in the This Man series. It picks up where Beneath This Man left off. Jesse and Ava are engaged and if Jesse has his way, he would like to be married right now...and seriously who wouldn't want to marry Jesse? He is sweet, crazy, kind, controlling, rich, stalkerish, hot, and loves Ava to death!!!! I'm sad it's over......but very happy with the ending!! It's been 6 days since i finished this and i still have a Jesse hangover. *sigh*
So, if you like books about wealthy, good-looking, control freaks, then you should read this series! End of~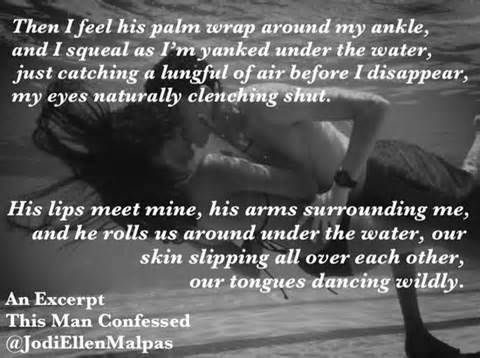 "We're not conventional, baby. But we're special. What we have is really special. You belong to me, and I belong to you. It just is. It's not natural for us to be apart, Ava."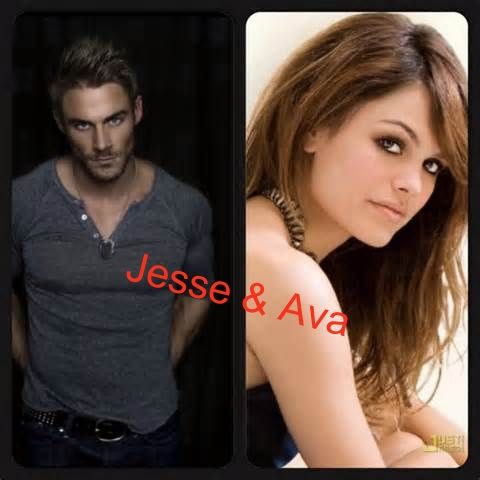 "The flawlessness of his beautiful face will amaze me until the day I die— his lightly tanned skin, his almost girly long lashes, the faint crease across his brow. It would take me a lifetime to run through all his stunning features. My devastating man, in all of his challenging ways."
"My beautiful girl. My defiant temptress. My lady. My angel. My Ava."


"You've taken me completely, baby. You've swallowed me up and drowned me in your beauty and spirit. You know I can't function without you. You've made my life as beautiful as you are. You've made me want to live a worthy existence— a life with you. All I need is you— to look at you; to listen to you; to feel you."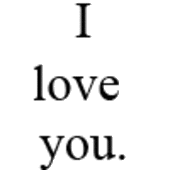 "Today my heart started beating again."
Today you become mine."

I don't demand to see her eyes anymore. I don't need to check she's real. As long as my heart keeps beating, I'll know that she is.
END OF.
-----------------------------------------------------------------------
Can you hear me out there
Have you ever had someone who loved you
Never leave your side
I know you'll be here
Because you love me... yes you do

I'm givin all my life and all my love... if you...
Promise that you'll be here forever
I'll give you all of me I'll give you everything
If you promise you'll never leave me

What my friends say don't matter
You'll be right here from the start
And I'll get on my knees
I'll give you all of me
If you never leave my side
Because

You love me
You complete me
You hold my heart in your hands
And it's okay cause I trust that
You'll be the best man that you can

Baby you love me... oh yes you do... yea...

And no matter what they ever say about you
I'm gonna stay by your side
Promise me no matter what they say about me
That... you're gon' be here til the end of time
Cause you held me down when no body was around
And gave me all the love I need
So give me more don't you ever leave
Cause you complete me

I know...
You love me
You complete me
You hold my heart in your hands
And it's okay cause I trust that
You'll be the best man that you can

Cause you...
Give me my heart back
Give me my love back baby
I want it all
Because it's never enough
Give me my heart
Give me my love back, baby
I want it all
Because
It's never enough

You love me
You complete me
You hold my heart in your hands
And it's okay cause I trust that
You'll be the best man that you can

You love me
You complete me
You hold my heart in your hands
And it's okay cause I trust that
You'll be the best man that you can

And it's okay...
I know you do you... I know you do.
Yes you do... I need you too... yeaahh. I love you baby (ohhh)
**BR with Jxxx, Deanna, Lisa Jayne, Christy, Farah, & Mammamia :))
Don't kill me if i forgot you....xoxo